Repair Procedure
Repair Procedures Alignment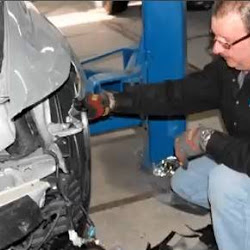 Restoring proper alignment starts with a thorough car evaluation. This may include some disassembly to determine the full extent of the damage.This allows us to provide a more precise estimate avoiding delays due to additional repairs after work has been started. Our factory trained technicians using state-of-the-art Korek alignment system can reverse the collision damage to both newer unibody and conventionally framed vehicles. The Korek system straightens the entire vehicle as a single unit to its factory specifications. Every component is once again positioned for proper pre-accident and factory specified performance.
Auto Body Repair
The second repair phase involves restoring the original body shape and preparing the vehicle for painting. Only the highest quality products and replacement parts are used, and as in everything we do, factory specifications are followed completely. Every inch of the repaired area is sanded and primed to a perfectly smooth surface which prepares the surface for the application of the finish painting. All damaged glass is replaced, lights and exterior accessories are checked and either fixed or replaced if necessary. By having our knowledgeable craftsmen properly prepare your vehicle with high quality material and equipment, your repairs is undetectable and factory new.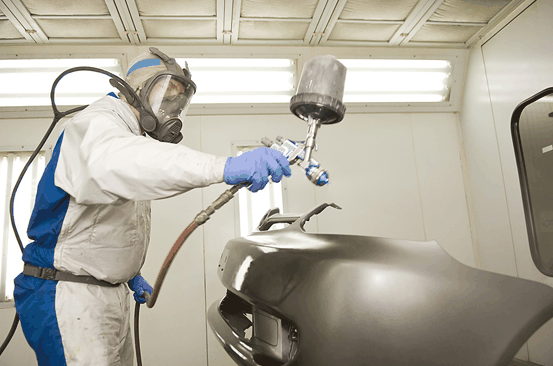 Paint and Refinishing
The final phase is completed with painting and refinishing. By combining the latest equipment and process knowledge we are able to match your car's original color, appearance and decorative trim. Our painting is done inside a " Super Kleen" booth. This specially designed chamber creates a controlled environment perfect for spray applications. The air is pre-filtered and the temperature is properly maintained for the correct application and drying time. All this combined with top quality paints and application techniques give your vehicle a factory bright luster and a baked on finish. Finally the exterior trim is added. We take pride in attending to detail.
ASE and I-CAR Trained and Certified Technicians